1,475,000 euro
FOR SALE 20 HECTARE PRIME INDUSTRIAL LAND ÖRKÉNY, HUNGARY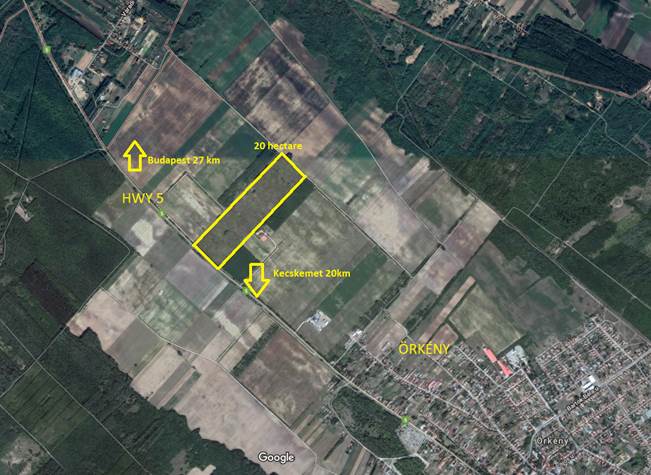 Contact:
Zoltan Sztan
Managing Director
IZI–LUX LLc
1066 Budapest Hungary
Jókai utca 8.
Phone: +36 20 574 4028
E-mail: zoltan.sztan@izilux.com
web: www.izilux.com
Important data:
Size of the area ( marked yellow,) 196,684 m2
Zoning: GIP industrial, 50% buildable flat lot
Utilities at the site
Paved roads at the site
Railroad station close to site
The area located at the city of Örkény next to the 5 highway and 27 km to Budapest Airport and 20 km to Kecskemet. The Hwy 5 is close to M5 primary transit route of Hungary from the Austrian border trough M1, MO, M5 to southern border Szeged.The development site excellent for residential,mixed-use, stop-shop center, hotel,medical-wellness center, company headquarters,manufacturing plant and sales center.