9.500.000 euro
FOR SALE 50 HECTARE PRIME INDUSTRIAL LAND (ÖRKÉNY, HUNGARY)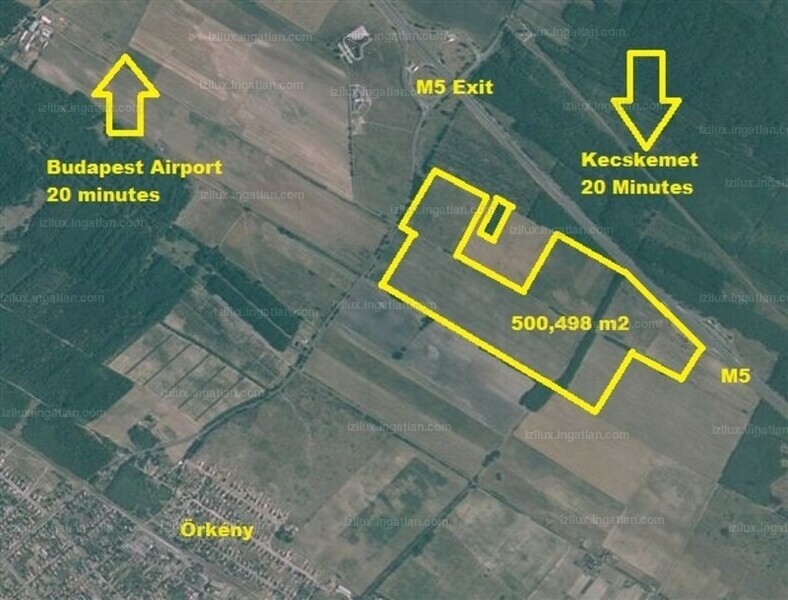 Contact:
Zoltan Sztan
Managing Director
IZI–LUX LLc
1066 Budapest Hungary
Jókai utca 8.
Phone: +36 20 574 4028
E-mail: zoltan.sztan@izilux.com
web: www.izilux.com
Important data:
Size of the area ( marked yellow, can be extended with57 hectare ): 854,629 m2
Zoning: GIP industrial, 50% buildable flat lot
Utilities at the site
Paved roads at the site
The area located at the city of Örkény next to the M5 highway and the exit, 20 minutes to Budapest Airport and 20 minutes to Kecskemet. The M5 is a primary transit route of Hungary from the Austrian border trough M1, MO, M5 to southern border Szeged.The development site excellent for residential,mixed-use shopping center, hotel,medical-wellness center, casino, company headquarters.