4,500,000 euro
FOR SALE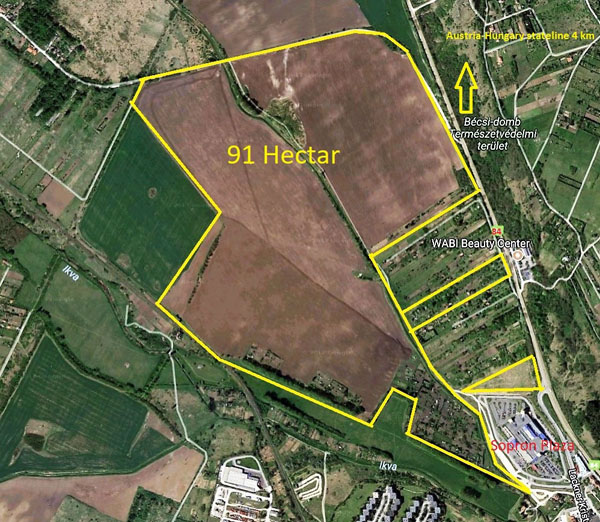 Exclusive Agent:
Zoltan Sztan
Managing Director
IZI–LUX LLc
1066 Budapest Hungary
Jókai utca 8.
Phone: +36 20 574 4028
E-mail: zoltan.sztan@izilux.com
web: www.izilux.com
Important data
Size of the area ( marked yellow): 910,408 m2
Zoning: Agriculture/rezoning possible

The area located at the city of Sopron next to 84 highway, 4km from the Austrian-Hungarian state line. Vienna 55km Budapest 220km.The region has very high purchasing power and is marked out by the Vienna, Bratislava, Budapest triangle. The development site excellent for residental,mixed use shopping center,hotel,medical-wellness center,casino,company headquater.
Downloadable PDF documents
Golden_Lake_kisalfold_ujsagcikk.pdf
Kpmg_Valuation_2002.pdf
Sopron_brochure.pdf
Sopron_Golden_Lake.pdf
Sopron_Golden_Lakes-Leisure_and_Pleasure_in_Center_of_Europe.pdf
Sopron_Telek_Helyrsz_osz_terulet_919335_nm_Business_Park_Sopron.pdf